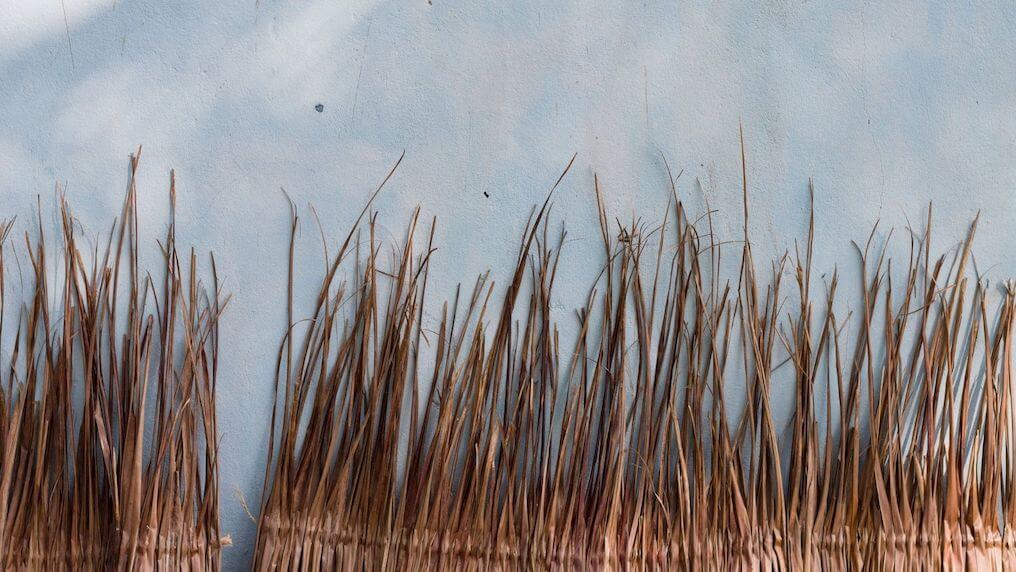 The Good Stuff
Planet. Product. People.
How we make our pyjamas and their impact on the environment is just as important to us as the finished product. Founded on the belief that we can always do more for our planet and people, we're forever challenging ourselves to improve what we do and help drive change for a better tomorrow. While we can't say we're perfect, we certainly hope that we're heading in the right direction.
Planet
NEW PYJAMAS, NEW TREES
We want to leave the Earth better than we found it. We've partnered with JUST ONE Tree (JOT) to plant one tree for every order placed, with the aim of supporting global reforestation, restoring habitats and improving air quality.
JOT is a non-profit initiative removing CO2 from the atmosphere and reversing biodiversity loss through global reforestation. Your new pyjamas mean trees planted in areas severely affected by deforestation, such as Zambia, Indonesia, Haiti and Madagascar; simultaneously improving livelihoods whilst tackling our climate crisis.
PACKAGING FOR THE PLANET
We ensure all orders arrive in style, but not at the cost of our planet. Every purchase comes with a reusable cotton bag, perfect for storing your Drift pyjamas in while travelling. We don't use any plastic in our packaging, opting instead for cardboard mailing boxes and recycled tissue paper.
"There's always more that can be done in this space. We continually look to improve the production processes and raw materials used in making our pyjamas."
Holly Colaço, Co-Founder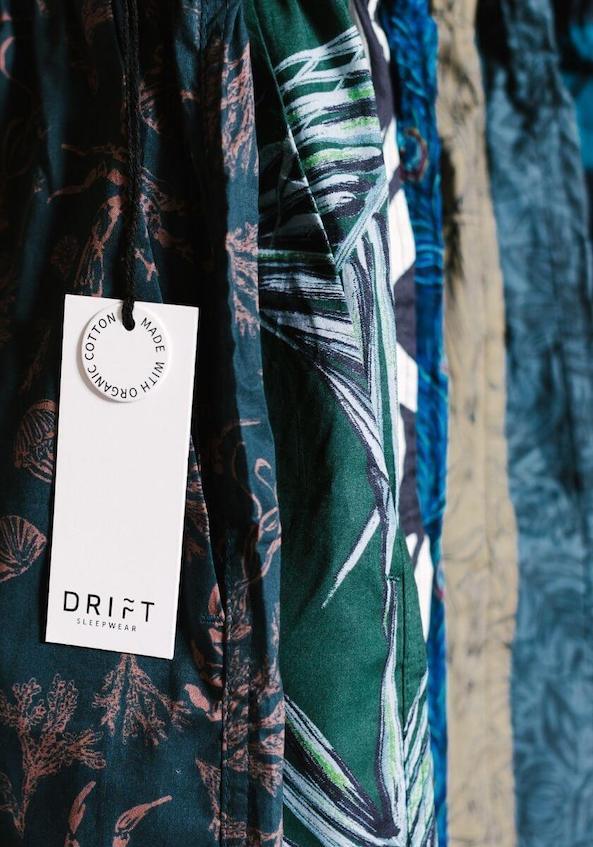 Product
SMALL BATCH PRODUCTION
We don't believe in fast fashion, so we produce in small quantities, limited to a number of core pieces to control quality, minimise waste and keep our carbon footprint low. 

New prints and styles are released throughout the year and are designed to be timeless. Our pyjamas are made from high quality materials with comfort and durability in mind, making our pieces the perfect investment for the long term.
PREMIUM ORGANIC COTTON
Our pyjamas are made from natural fibres, using 100% certified organic cotton and premium lightweight cotton sourced through trusted partners. Cotton is our preferred material, as it decomposes at the end of its life much better than synthetic fabrics.
We choose to go organic whenever possible because it has lower environmental impact and no harmful toxins.
Learn how to care for your pyjamas here.
People
OUR COMMUNITY
Drift Sleepwear depends on people—we see everyone involved in making our products as an extension of our community, and we've made a commitment towards them.
We seek partners and suppliers who share a common vision of sustainability and accountability—acting out our key values throughout the supply chain. All of our partners are BSTI certified—ensuring there is fair remuneration, no discrimination and safe working conditions in the making of our pyjamas.